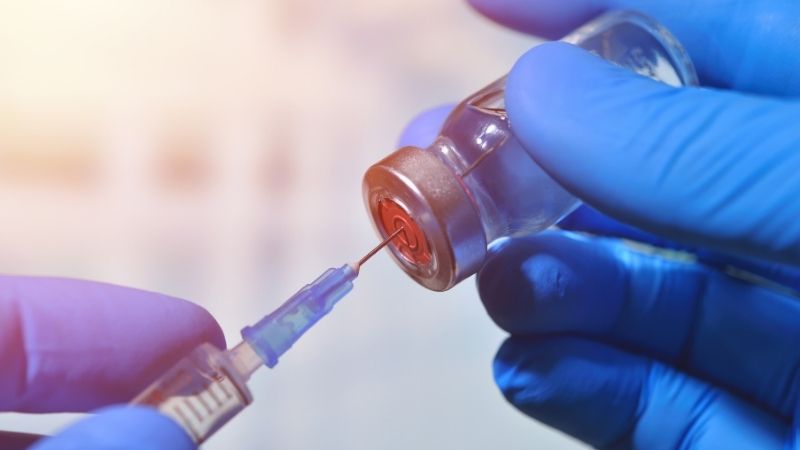 Once the FDA gives the go ahead and issues an emergency authorization for the coronavirus vaccine, troops will not be required to take it — for now.
The Department of Defense confirmed the news, saying it will remain voluntary as long as it doesn't have official approval from the FDA.
"It is expected that these vaccines will be voluntary until achieving full FDA approval,"

Lou Burton, chief of media operations for the Air Force Surgeon General.
The FDA could issue an emergency authorization as early as December, but it could take up to two years to get full FDA approval.
TRENDING: Congress Gives U.S. Veterans a Generous Mortgage Relief Program – Calculate New House Payment with Quick Quiz
Pfizer and BioNTech filed an emergency use authorization request for its vaccine candidate, paving the way to possibly receive approval on Dec. 10, when the FDA's Vaccine and Related Biological Products Advisory Committee meets to review the request.

VA and DoD are preparing to receive doses of the vaccine as allocated by the Centers for Disease Control and Prevention.

More on the vaccine via Military.com
Early Access and Availability Plan
DON'T MISS: Vets Now Get Huge Discounts on Their Homeowners Insurance – See Your New Rates in Seconds Here
Earlier in November, it was revealed by Air Force Col. Jessica Spitler, 30th Medical Group commander, that people will have to speak with their doctors specifically about the vaccine and give informed consent in order to get it.
No VA facilities currently have access to the vaccine, however VA Press Secretary Christina Noel said they are working "diligently, both internally and externally with its CDC partners, to develop a comprehensive plan" to make sure it's available asap.
High-risk veterans and staff are slated to receive first access.