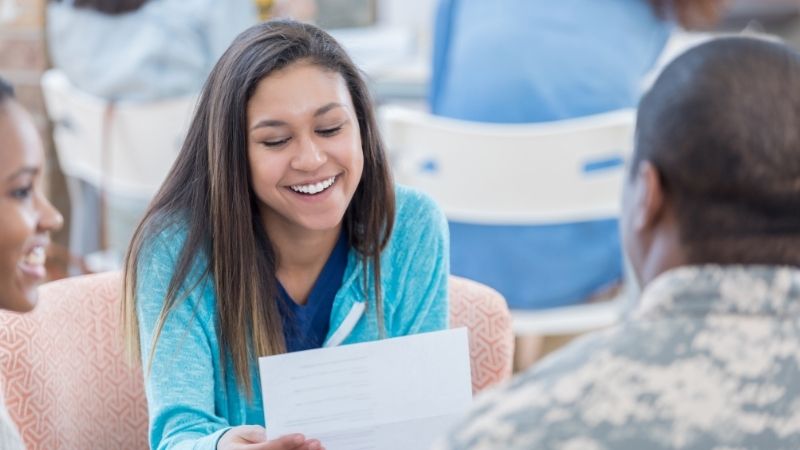 The Senate Appropriations Committee came out with their version of next year's defense funding bill, and it contains a military pay raise of 3%.
New pay rates, once the defense budget is passed, take effect on January 1, 2021. And the new rates would first be reflected on paychecks issued on January 15, 2021.
IMPORTANT: 85% of Vets Aren't Using This $42K Housing Benefit – Confirm Eligibility for Payment Adjustment in 60 Seconds
The House version of the defense funding bill also included a 3% pay raise for troops, as did the White House federal budget plan.
If approved this would be the first time in over a decade where a salary increase has been 3% or higher in consecutive years.
Military personnel and families will also be happy to hear that the Senate included some new quality-of-life and improved health services measures for them in the proposed bill.
Via Military.com:
To address growing concerns over the DoD's overhaul of the military health system, the Senate committee has inserted restrictions in its bill that would limit the Defense Health Agency from transferring funding from providing care in-house to the private sector.

The bill would cap the amount of funds that can be transferred from the military health system to private care, and any amount above $15 million would have to be approved by lawmakers.
The Senate's proposed bill also states the Department of Defense would be responsible for giving Congress reports on military treatment facilities being transferred over to the Defense Health Agency.  These reports would seek to make sure that current capabilities provided by the services would be included and transferred to DHA.
According to Congress, 263 of the 723 military medical facilities and dental clinics have already transferred to the DHA.

The report would require the DHA to explain the cost implications of the transfers, how it plans to meet the services' medical requirements, and its plan for reducing redundant services.
SPECIAL: DISH TV Gives All Vets a HUGE Discount – See How Much You Can Save Here
Next steps for the 3% military pay raise to be signed into law are for the Senate Appropriations Committee to vote on the proposed bill. If passed, there would then need to be negotiations surrounding the differences in the two bills. Once that is worked out, there would be a final vote, and if passed it would head to the President for his approval.